Only having green color in your garden, from vegetables to other plants. It will be boring by the time. Don't worry, after reading this article, your garden would be changed a new look. And the list of red vegetables today will a great alternative, a perfect combination. If you are finding ways to make your garden more vivid, the 12 Red Vegetable Plants are a great choice. Check them out to prepare for your colorful vegetable garden!
By displaying the outstanding color, these red vegetables are a great way to brighten up your garden while also getting the extra nutritional benefits of them. Like other vegetables, they are easy to grow without worrying about taking care of a lot. For these good reasons, it's time to spend space and grow some types of these red vegetables for your garden. We are sure that both their beautiful look and quality will keep you amazed.
#1 Swiss Chard
Chard is from the same vegetable family as beets and it's available in a variety of colors including beautiful red stems with green leaves.
#2 Kale
Kale is available in many different varieties including some beautiful reddish-purple varieties that look great in the garden.
#3 Radish
Radishes are small, round red vegetables that are fast-growing and ready to harvest in about four weeks after planting.
#4 Beets
Beets, also called beetroot, are a reddish-purple root vegetable that is frost tolerant.
#5 Cabbage
Red cabbages are brightly colored vegetables from the cruciferous family that are ideal for making a colorful crunchy salad or coleslaw.
#6 Tomatoes
Red tomatoes are one of the most popular vegetable garden plants but there are many different varieties that you can plant to make your garden more interesting.
#7 Red Potatoes
There are many different varieties of red potatoes that are ideal for roasting or making potato salads.
#8 Red Onions
Red onions are ideal for salads because they're milder in flavor than regular onions.
#9 Lettuce
Red lettuces look great in the garden and they're ideal for brightening up your salads.
#10 Red Bell Peppers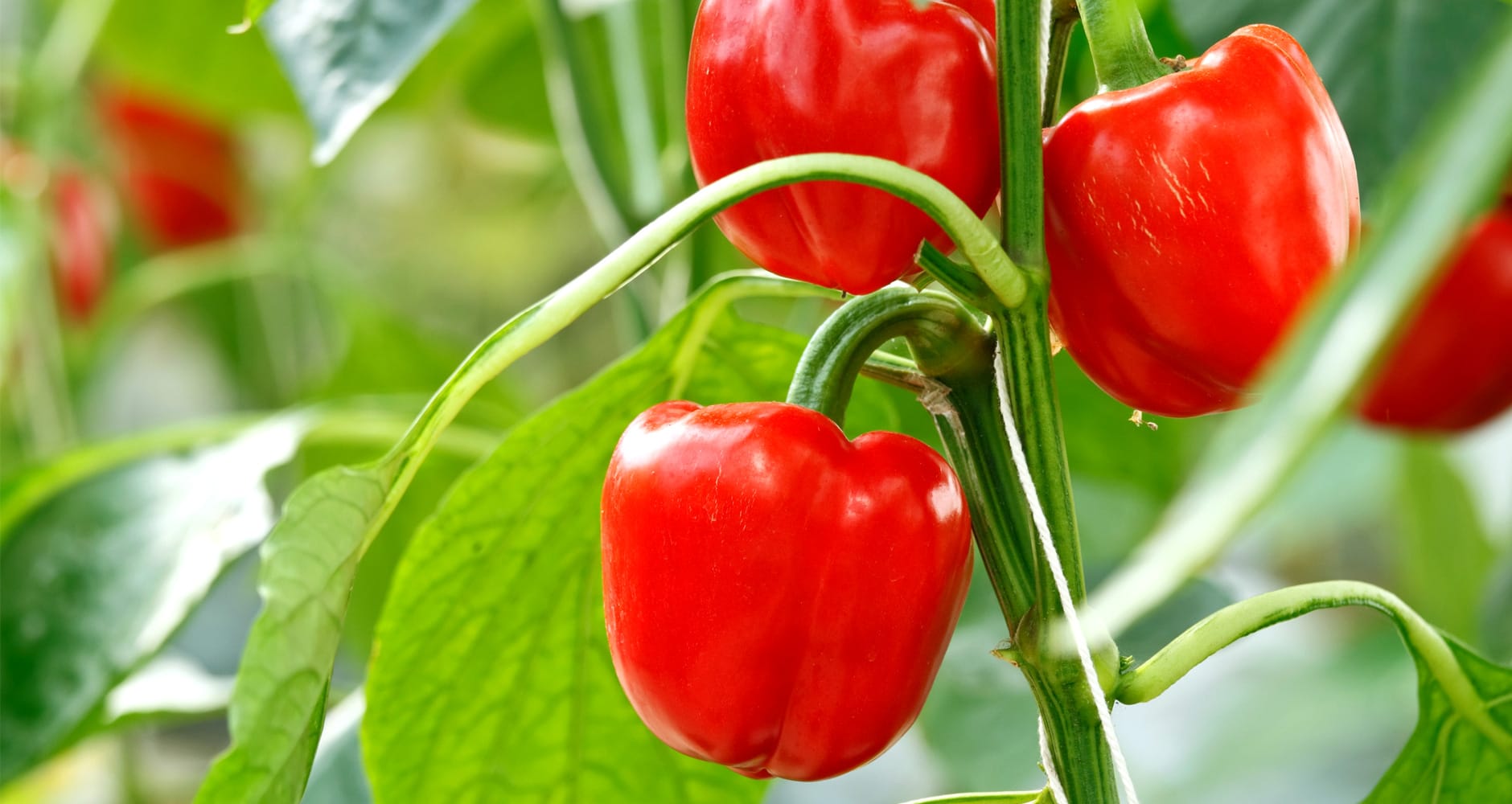 Red bell peppers are another popular red vegetable plant to include in your garden. They're attractive garden plants and you can even grow them in containers if you're short on garden space.
#11 Rhubarb
Rhubarb is an attractive vegetable plant with red stalks and green leaves. The plants are frost tolerant and grow best in cool climates.
#12 Radicchio
Radicchio grows best in a spot with full sun and it will tolerate light frosts.